Free Class on Cisco Certified Network Associate (CCNA)
TK : free
Start Date: 2020-03-22
End Date: 2020-03-23
Sunday : 5:30 PM - 7:30 PM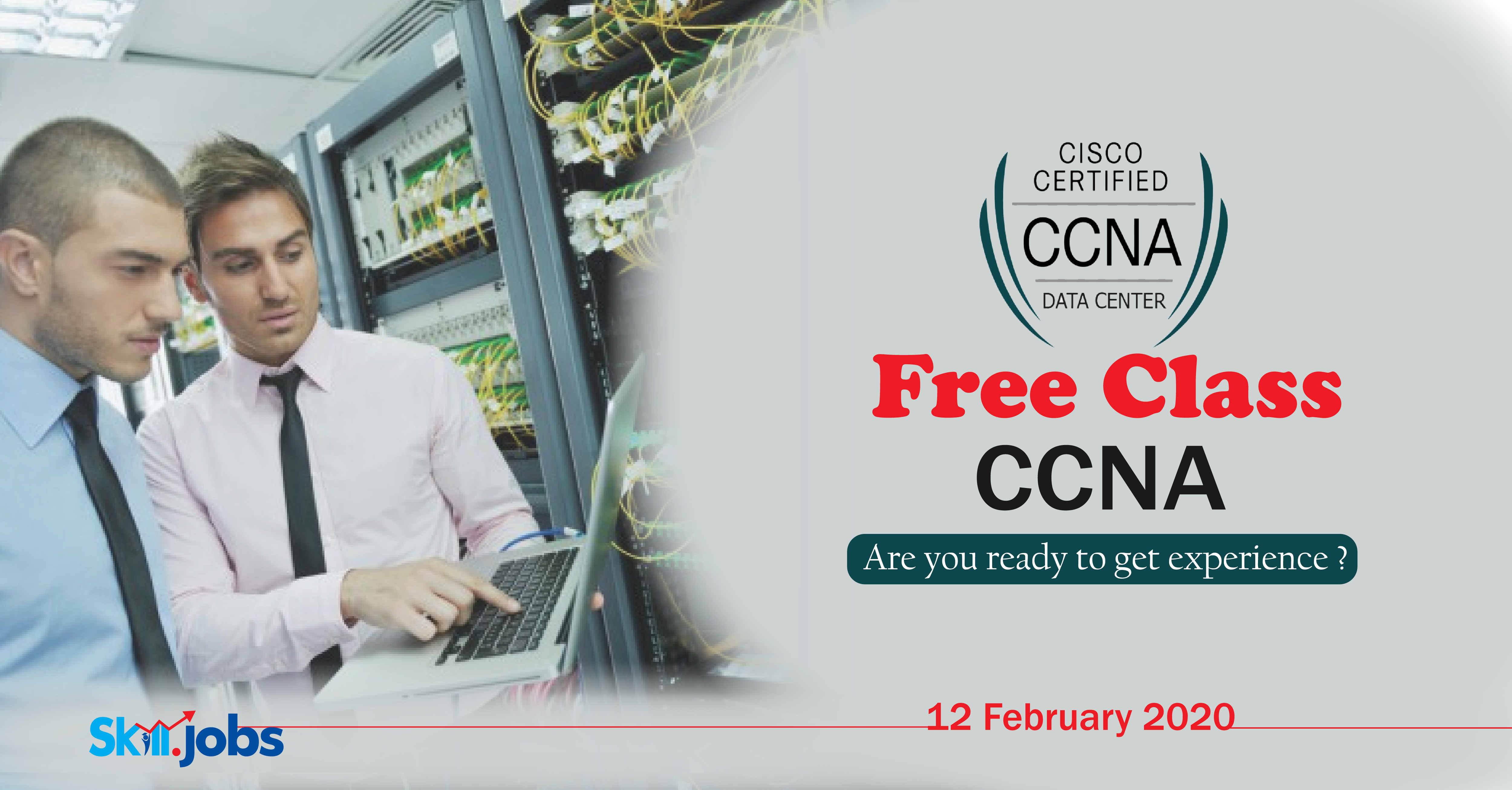 Summary:
Dear Reader,
Are you concerned about your professional growth to be future leader in Networking & Security sectors?
Skill Jobs wants to let you know the amazing secrets of opportunities on Certified Network Associate (CCNA) career from the most senior professionals! That will clarify your career and help you to focus in your professional life.
Details of program
Discussion Topics:
================================
✅ Entry Level task on Ethernet and TCP/IP networks
✅ IP Addressing, Sub-netting, VLSM
✅ Deployment IPv6 address
✅ IP routing process (EIGRP, OSPFv2, OSPFv3)
✅ IP services (DHCP, NAT, PAT, ACL, NTP)
✅ Configure and troubleshoot Virtual LANs (VLANs), Spanning Tree Protocols (STP)
✅ Network Device Security
✅ Troubleshooting of various network devices, network and network protocols
Class Speakers:
====================
A team of 10 - 20 years experiences in this sector will make you surprise on the opportunities.
Course Benefit
✅ You can expect a hike in your designation and salary in your current company.
✅ You can easily switch a job demanding a hike in the salary.
✅ CCNA is recognized all over the world, thus you can easily get a job abroad.
✅ Feeling of Self-recognition as Cisco Certified Internet work Expert (CCIE) is the toughest IT
examination.
✅ Remember, to gain in-depth knowledge and hands-on networking training for reaping the
opportunities available in the field of networking.
If You Certified by Cisco. Then You Are Globally Network Associate.
Admission Details
=================
➡ Course Duration: 4 Months, 2 Hours per class (weekly 2 Days)
➡ Last Date of Registration: 25 February 2020
➡ Class Start: 28 February 2020
➡ Call for details: 01991195536/01713493159
➡ Address: H # 11 (7A), R # 14, Sobhanbag, Dhanmondi, Dhaka.
➡ Registration Link: https://bit.ly/2RwBlUD


Mr. Mohammed Nadir Bin Ali
8801713493070
[email protected]
D F Tower (Level-11A) Skill Jobs Digital Lab
---
Skill Jobs Digital Lab, House # 11 (Level-11A), Road # 14, Dhanmondi, Shobhanbag, Dhaka-1209