Skill Jobs Online Live Training
Once online education/class was out of thinking but it's now worldwide reality. The learning centers of maximum countries are now taking online classes including exams except some critical zones of this Pandemic coronavirus. Skill Jobs as a company of Daffodil Family has already ensured 100% standard of Online-Learning System and quality Education. Participants can join from anywhere of the world through our created accounts.
Online Live Class Benefits:

1. You can join anywhere of the world with your smartphone/Laptop/PC 2. Our Live Class Trainings are less-expensive rather than Lab Classes 3. You can save transport expense, long distant movements, time and money 4. All online live classes are being recorded what will be shared to you, so you can review again & again 5. For any emergency there is no chance to loss a single class since all classes are nicely recorded. 6. You will have life-time membership to review recorded classes from goedu.ac which is another Online Learning Center 7. Our E-Learning Live Class Systems are capable of all types of interaction with other participants. trainers through presentations, conversations & comments including exam systems 8. It's so easy to participate through our a simple shared link
Online Payment Guide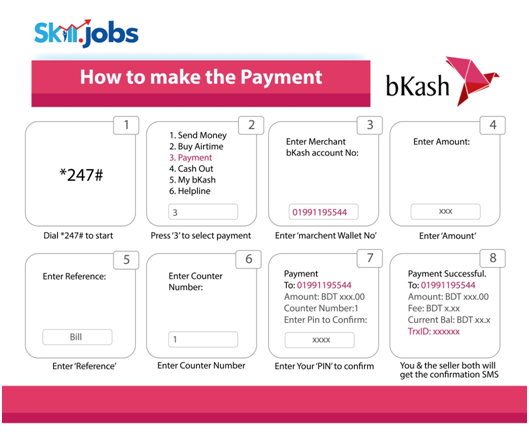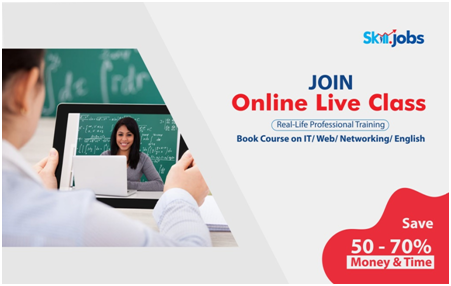 Online Payment Acknowledgement
Keep the payment transaction ID with you for future references
If you pay with registration, please submit your transaction ID
If you don't pay instantly, just register and later on when your registration is done, contact to Skill Jobs Accounts Section and confirm your registration, texting transaction ID.