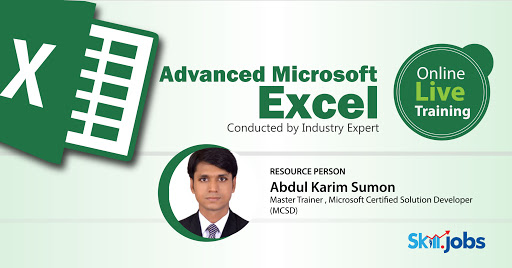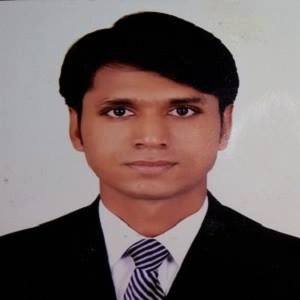 Mr. Abdul Karim Sumon
View Profile
Advanced Microsoft Excel (7th Batch)
Online: TK 700
Start Date : 2021-04-30 &nbsp
End Date : 2021-06-10
Total Class : 08 Total Hours: 15
Location : 102/1 Shukrabad, Mirpur Road, Dhanmondi, Dhaka-1207
Friday : 7:00 PM - 8:30 PM
Saturday : 7:00 PM - 8:30 PM
Registration Now
Using Excel for business has almost no limits for applications. Here are some examples:
When planning a team outing to a baseball game, you can use Excel to track the RSVP list and costs
Excel creates revenue growth models for new products based on new customer forecasts.
When planning an editorial calendar for a website, you can list out dates and topics in a spreadsheet.
When creating a budget for a small product, you can list expense categories in a spreadsheet, update it monthly and create a chart to show how close the product is to budget across each category.
You can calculate customer discounts based on monthly purchase volume by product.
Users can summarize customer revenue by product to find areas where to build a stronger customer relationship.
Learning Objectives:
After successful completion of this Exclusive Excel training course, the participants will be able to:
understand the basic and advanced features of MS Excel 2016
build confidence to use Excel on a daily basis
gain knowledge of functions and formulae to save time and reduce workload
feel competent to use advanced excel functions and features
Course Content
Course Content
Class-01

Presenting Data Using Formatting, Filter & Reference:

Conditional Formatting
Advanced Filter
Custom Sort
Basic Calculations

Class-02

Useful Functions & Formulas in Excel:

Logical Functions (IF, AND, OR)
Nested Ifs

Class-03

Useful Functions & Formulas in Excel:

Sumfs, Countifs, Averageifs
Lookup Functions (Lookup,

Class-04

Advanced Reporting & Printing Tools In Excel:

Vlookup & Hlookup
Subtotal
Class-05

Excel Day-05

Table
Printing Using Different Views

Class-06

Use of Date and Time, Timeline in Excel

Date and Time Functions
Duration Calculation
Timeline in Excel

Class-07

Analyzing Data Using PivotTables, Slicers, and Pivot Charts

Charts in Excel
PivotTable in Calculations and Reporting

Class-08

Excel Day-08

PivotTable in Forecasting
PivotTable in Advanced Reporting

Class-09

Protections, Securities & Formula Auditing in Excel

Protections in Excel
Formula Auditing
Errors Managing (###error, N/A, DIV!,VALUE!,0, REF!e #NULL!, NAME?)

Class-10

Excel Day-10

Queries on practical files
Evolution Test
Effective Learning Resources Sharing