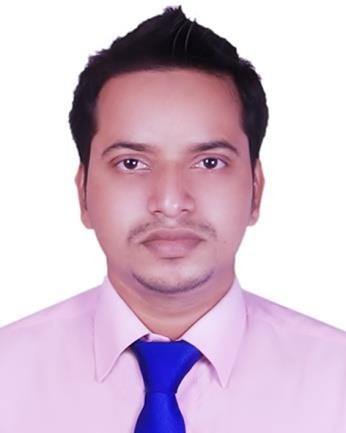 MD. ASRAFUL ISLAM
View Profile
Practical Accounts & Finance By Industry Expert (2nd Batch)
Online: TK 3000
Start Date : 2020-09-25 &nbsp
End Date : 2020-10-25
Total Class : 10 Total Hours: 20
Location : D F Tower (Level-11A) Skill Jobs Digital Lab Skill Jobs Digital Lab, House # 11 (Level-11A), Road # 14, Dhanmondi, Shobhanbag, Dhaka-1209
Registration Now
Welcome to learn the practical Account and Finance from the most experienced and skilled industry expert. Skill Jobs is arranging another practical and inquiry-based training course on Accounting & Finance program for Graduate to Executive levels to mobilize your capacity more rightful and efficient. Through this training program, you can systematically resolve all the problems/ necessities related to Accounts and Finance of any type of organization.
Skill Jobs offers you the professional course on "Practical Accounts & Finance" for your career excellence
Course Content
Course Content
Cash Controlling
 Budgeting
 Profit realization
 Financial Statement
 Cash book maintenance
 Bank Reconciliation
Advance Level Documentation
 LC Documents
 TDS and VDS Calculation.
 Budget and Variances analysis.
 Calculation of Depreciation
 Reconciliation Journal
Management Requirement
 MIS report prepare on basis of Management requirement.
 Accounts formulation on real practice.
 Financial Statement Preparation of MFG
Course Coverage Area
1. Monthly Working Budget Prepare: (H/O Administrative Expenses & Project Overhead,
Marketing & Selling Expanse, Financial Expenses, Monthly Construction Working
Plan Project Wise, Monthly Land Procurement)
2. Issued Post Dated Cheque Clearance List Monitoring
3. Fund Management (Cash & Bank)
4. Day Wise Collection, Deposit, Bank Book Status Prepare
5. Bill & Payment Register Prepare
6. Payment Proposal Prepare
7. Fund Requisition Prepare
8. Disbursement: Petty Cash, Cash Purchase, Supplier's Advance/Payment Against
Supply, Sub-Contractors Advance Against Bill, Monthly Interest Payment, Monthly
Interest Payment, Monthly Others Payment
9. Bill Checking And Purchase Update: Requisition, Purchase Rate Confirmation, Work
Order, Mrr, Calculation, Bill Updating Through Software
10.Voucher Entry: A) Cash Voucher: Payment, Deposit B) Bank Voucher: Payment,
Deposit C) Journal Voucher Entry D) Contractor Bill Updating E) Collection Updating
11.Voucher Checking: Head Of Accounts, Supporting Papers, Approval Of Attached
Documents
12.Banking: Deposit, Withdrawal, Statement Collection, Monthly Interest Deduction
Checking
13.Bank and Cash Reconciliation
14.Supplier & Sub-Contractor Ledger Reconciliation
15.Bank Interest Calculation
16.Coordinate Between Bank and Management
17.Weekly Reports Finance & Project (If Any) Works
18.Coordinate Between Management and Supplier & Contractor
Software Skill:
1. Tally.ERP9
Benefit:
Introduce Accounting Principles.
Basic on Accounting Software like
How to work with Accounting Software.
Banking and Bank Reconciliation.
Basic on VAT, TAX / AIT Issues with authorities
Real job experience in a large manufacturing organization
Calculate and Year ended Adjustment.
Easy to get mid-level job
L/C documents processing & checking
Free Online support after finished the course.
Experience Certificate by Industry.
Course Completion Certificate by Skill Jobs & HRDI
Job Support Opportunity in Local & International Companies by Skill Jobs
About Skill Jobs Training
Established in 2000, Skill Jobs is a growing technology-enabled service provider engaged in delivering services in two different fields of employment solution and skill development programs. Our human resources are highly skilled professionals, engineers, technologists, domain experts, associates who are diversely talented in multiple domain specialties located globally, who have successfully undertaken numerous projects in the various domain the field of engineering and software technologies.