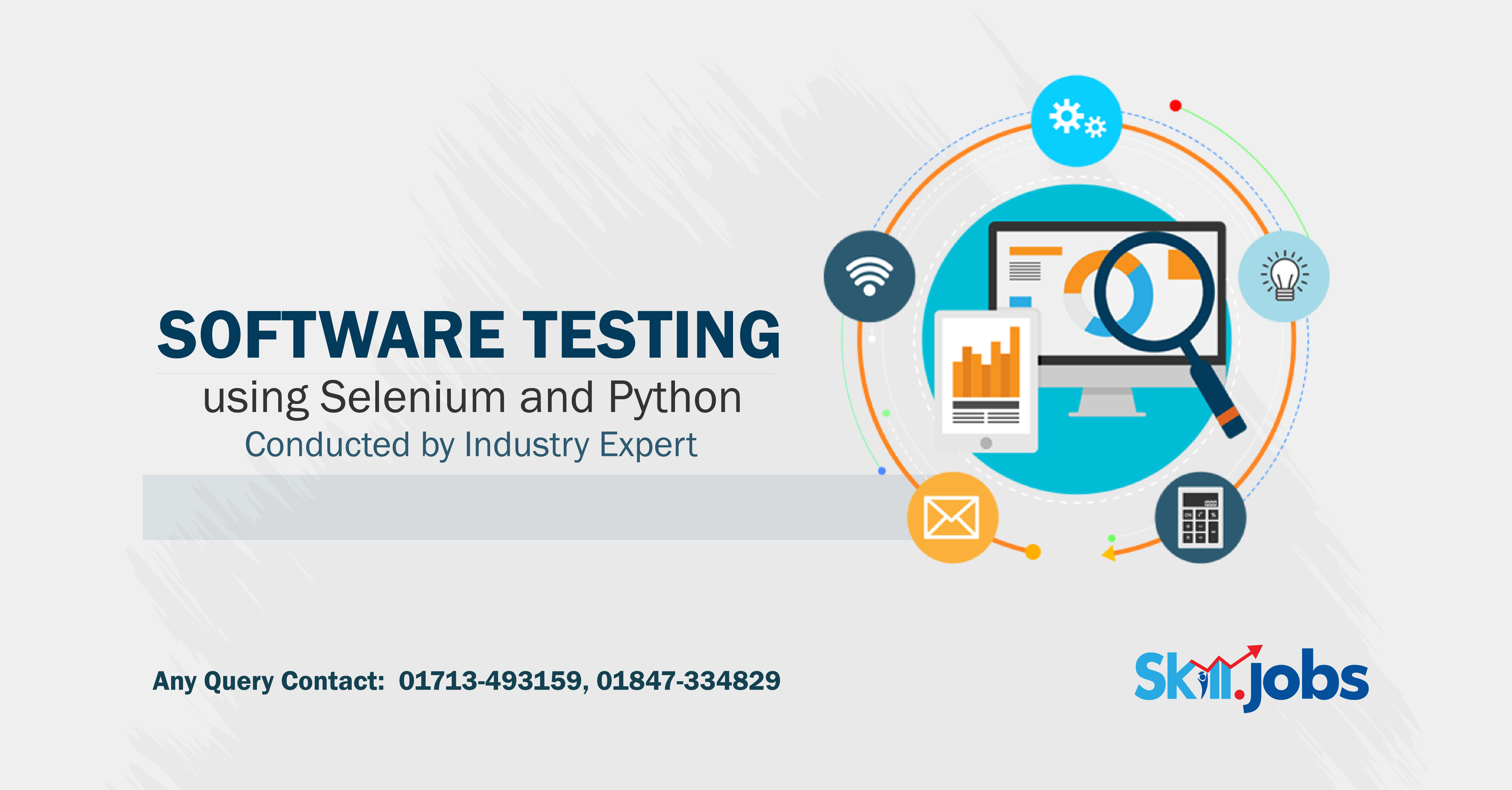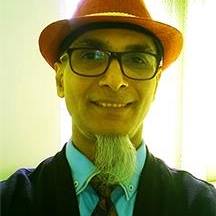 Abdur Rahman (Joy)
View Profile
Software testing with using Selenium and Python (1st Batch)
Online: TK 5000
Start Date : 2020-08-25 &nbsp
End Date : 2020-12-25
Total Class : 16 Total Hours: 50
Location : 102/1 Shukrabad, Mirpur Road, Dhanmondi, Dhaka-1207
Registration Now
Software testing is a process, to evaluate the functionality of a software application with an intent to find whether the developed software met the specified requirements or not and to identify the defects to ensure that the product is defect-free in order to produce the quality product.
The benefit of software testing is that it allows for removing errors and bugs before the products get shipped to the market. That will prevent unsatisfied clients and unnecessary expenses that bring customer support. Third, the costs of the service can be reduced by using automated software testing solutions.
Concepts
The goal of the course is to enable the participants to automate tests with Selenium. It provides an introduction to Selenium by explaining the concept and the technology behind it, different ways Selenium can be used, its advantages and its limitations. Then we proceed to introduce the participants to recording, editing, and executing, and exporting scripts with Selenium IDE. After that, the class turns to work with Selenium WebDriver and Python; knowing how to do it in Python. The course has multiple exercises which all consist of creating, editing, and enhancing Selenium scripts, as well as a final project.
Selenium is an open-source, web-based framework used for automation testing of web applications. Dynamic applications can be tested perfectly with the help of Selenium. The open-source feature of Selenium makes it a more demanding framework in today's IT industry. Selenium supports Python due to its simple and dynamic nature and thus can be best utilized for automation testing.
Course Content
Course Objectives:
 Learn automated testing in different popular web browsers and for Mobile applications
 Understand Xpath, Object Identification, and Webdriver
 Learn how to write scripts for parallel simultaneous testing of various applications.
 Run the Selenium test case in multiple browsers.
 Learn to integrate Test NGN Framework with Selenium to generate reports
 Harness features of Page Object Model for reusable automation test scripts.
Introduction to Software Testing
Selenium
 Introduction to Selenium and its Components
 Selenium IDE
 WebDriver Introduction
 Launching AUT and Inspecting properties of Elements
 Automating Operations on Various Elements
 Automating Keyboard and Mouse Events
 Handling Multiple Windows
 Handling Alerts
 Handling Frames
 Creating Customize XPATH/CSS Selectors
Python:
 Python - overview
 Python Integrated
Development Environment - overview
o User interface
o Components
o Scripting
 Selenium Web Driver
o Technology
o Advantages and limitations
 Selenium scripting with Python
o Basics of Python syntax
o Creating Selenium WebDriver scripts in Python
 Opening browser
 Locating GUI elements
 Entering data
 Validations
 Web scraping
 GUI objects validation
 Data-driven testing with Selenium WebDriver
o Python data structures
o Reading file and writing to files
 Reporting