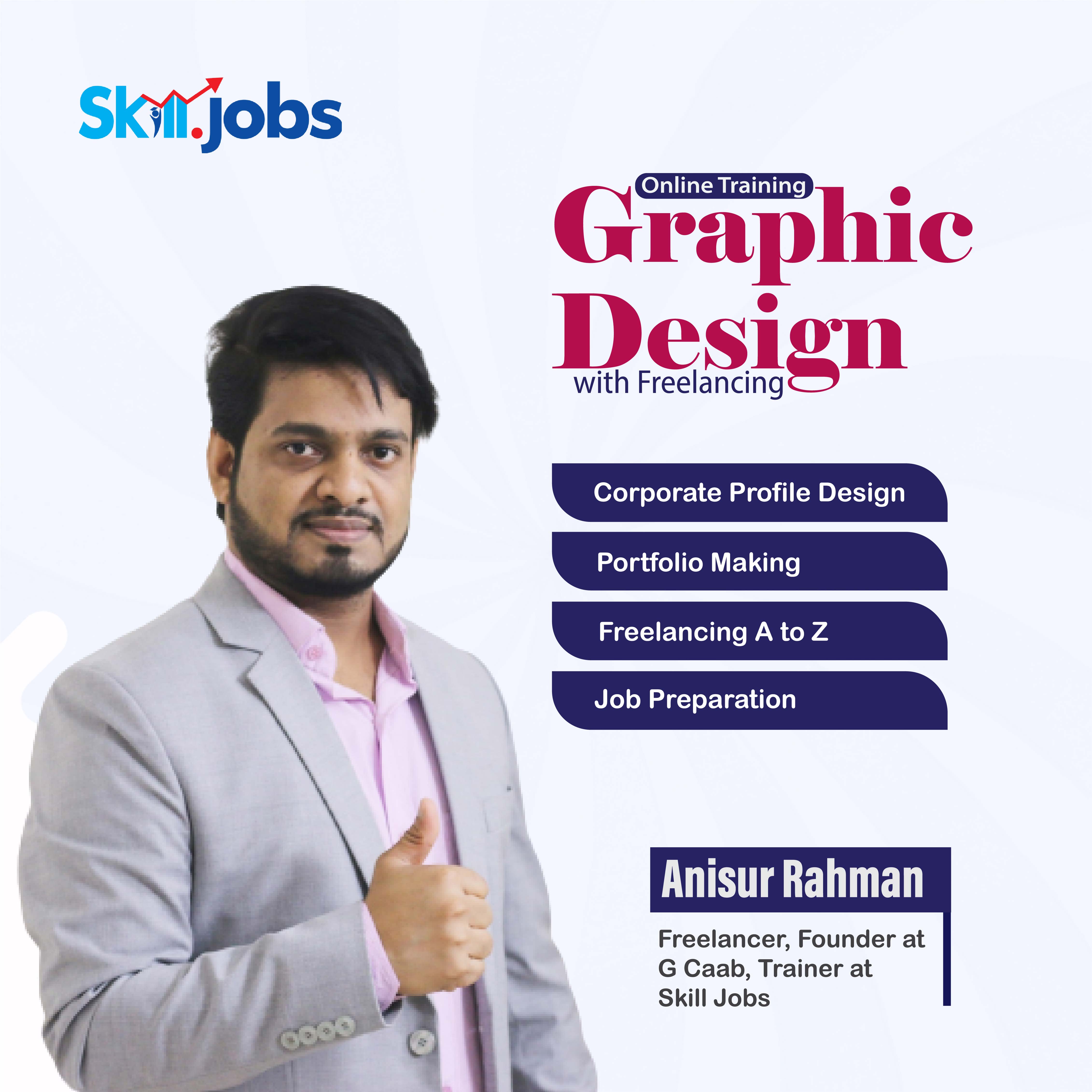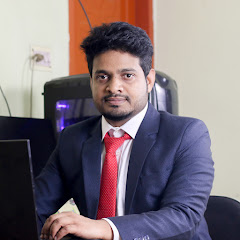 Anisur Rahman
View Profile
Online Live Training On Graphics Design with Freelancing
Online: TK 4000
Start Date : 2022-07-25 &nbsp
End Date : 2022-10-20
Total Class : 16 Total Hours: 32
Location : 102/1 Shukrabad, Mirpur Road, Dhanmondi, Dhaka-1207
Monday : 8:00 PM - 10:00 PM
Thursday : 8:00 PM - 10:00 PM
Registration Now
Course Outline:
Course Title: Freelancing Career in Graphic Design
Program: Short Course (Certification)
Months: 2.5 Months
Duration: 36 hours
Teaching–Learning: Online Live Class, Case studies, Practice Quizzes, Group Discussion
Evaluation Criteria: Participants are required to participate all the classes/complete watching all the recordings, attempts the quizzes, attend the discussion forum
Course Description:
Graphic Design, also termed as communication design is an art form created with various components like images, texts and objects with a view to convey a message that experiences both short and long term effect on the viewer's mind. The purpose of a design is to bring about effective changes both in society and the organization. After completing this course, the learners will be able to exploit their design skills in media and web design, packaging, illustration and prepress, magazine, books, posters, billboard advertising, marketing communications design, art and creative direction, corporate identity, corporate communications, information design, editorial design, education, environmental and exhibit design, signage, and related occupations.
Learning Objectives:
Develop the skills necessary to effectively use the basic tools of design, illustration, and production.
Acquire a working knowledge of graphic and web design, layout, illustration, typography, and computer graphics
Understand the graphic design process.
Visualize ideas graphically.
Have an overview of the terminology of computer graphics
Introduction to vector and Raster Graphics
Integrate/Manipulate vector and raster graphics
Prepare students for the employment demand for working with deadlines, clients, art directors, and budgets.
Development of Assignment and different practical projects
Basic Assistance on freelancing
Course Content
Class

Lesson

What will you learn from this course?

1

Basic Illustrator tools

Illustrator interface setting
Illustrator Basic tools
Object creation
Stoke color fill color
Object copy
Use of Pathfinder tools
3D object creates
Art boards
Save option AI
Image export

2

Shape Builder tools technique

Shape Builder tools technique
Object expand
Google chrome logo
Alignment
Text to object
Reflection shadow
Magic tool
Spray tool

3

Use of Pen tools

Pen tools (add anchor point, delete anchor point etc.)
Clipping Mask

4

Masking & Flayer Design

Multiple Masking
Font Awesome
Flyer Design Project
Letterhead

5

Promotional Materials Design

Stationary Design
Envelope Design
Invoice Design

6

Professional Designing

Company Profile / Annual Report/ Company Brochure

7

Introduction to Photoshop

Basic Photoshop Tools
Photoshop Clipping mask
Shape Creation
GIF Animation
Mockup Using Process
Custom Mockup Design

8

ID Card Designing

ID Card Design Project with Mockup

9

T-shirt Designing

10

Logo Design

Text Based Logo Design
Advance Logo Design

11

Banner Designing

Client Project
Roll Up Banner Design Project

12

Calendar Design

13

14

Freelancing - 01

Fiverr Marketplace
Gig analysis
Gig Making

15

Freelancing - 02

Freelancer Marketplace
Freelancer Contest